Hands-on qualification
Training and consulting in all matters relating to brake technology
Experienced 'brakemen' have always enjoyed an exalted status among vehicle manufacturers, operators and workshops. And their very precious expertise was passed down from generation to generation. Over the past decades, upheavals and transformational change in terms of technology have, however, sometimes led to a disruption in this knowledge transfer. Nowadays, entering this profession through the back door is not longer the exception but rather the rule. And such lateral entrants into the profession don't have access to this knowledge: This makes the acquisition of sound qualifications in the area of braking technology – knowledge that is specifically tailored to a particular group – all the more important. But customized training is difficult to find.
As a freelance consultant and trainer, I would like to fill this gap. Take advantage of my 33 years of experience in the testing, commissioning and maintenance of braking units and systems from all the standard manufacturers.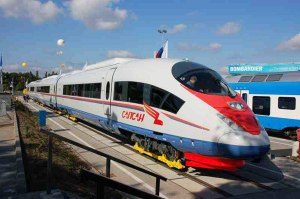 I offer companies and their employees
on all matters relating to railway vehicle braking systems and their maintenance.
By means of customized concepts and course content, I effectively impart theoretical and practical knowledge – in your workshop inspection pit and in front of a flipchart in the classroom.
Just contact me; it doesn't cost to ask.